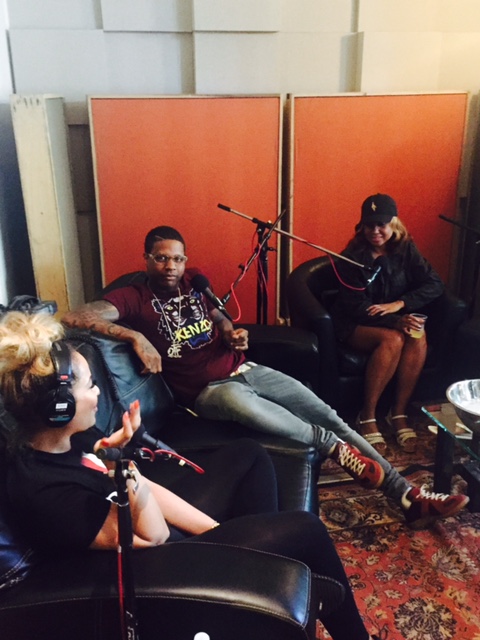 Prior to the release of his sophomore album, "Lil Durk 2x", the Chicago drill music pioneer made a guest appearance on Angela Yee's Lip Service podcast with co-hosts Stephanie Santiago and Gigi Maguire. Lil Durk and his OTF crew came through Engine Room Audio on Tuesday, July 12th to discuss some fun and sexual topics with the Lip Service girls.
Normally, Lil Durk is questioned on the gang violence in Chicago and the dangerous glorification in his music, but this podcast helps peel back the layers of who Lil Durk is as a person. Like any 23-year-old would, Durk clowns with his friends about their sex lives and life on the road.
Lip Service is an entertaining twist to the traditional hip-hop podcast. Angela Yee and her friends bring an intimate element to their discussions with guests who tend to reveal more about the person behind the music. Hear more candid talk from some of hip-hops biggest names every week on Lip Service recorded here at Engine Room Audio.