Mark Christensen
Chief Mastering Engineer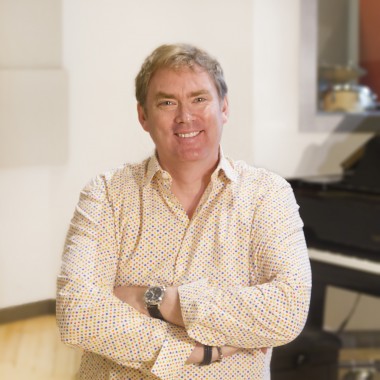 Mark B Christensen- Head Mastering Engineer and owner of Engine Room Audio in New York city. He began producing music at age nineteen, also studying audio engineering and mastering techniques. He has spent the ensuing thirty years staring at knobs and meters. Recent projects include Mastering for They Might Be Giants, Mr Probz, The Killers, 50cent, Trey Songz, Dr. Dre, and OK GO.
Scotty Lee
Studio Manager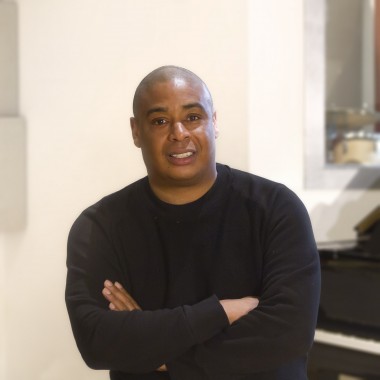 In 1996, Scotty became Production Manager for the powerhouse production team, The Characters. It was during this time that Scott worked on numerous Platinum and Gold albums, including releases by SWV, Johnny Gill, Tyrese, B2K, Brian McKnight, Petey Pablo, and Faith Evans. Scotty has been lending his expertise in Studio and Production Management at Engine Room Audio since 2006.
SELECTED DISCOGRAPHY: Trey Songz, 50 Cent, SWV, Johnny Gill, Tyrese, B2K, Brian McKnight, Petey Pablo, Faith Evans.
Aviane Vargas
Assistant Studio Manager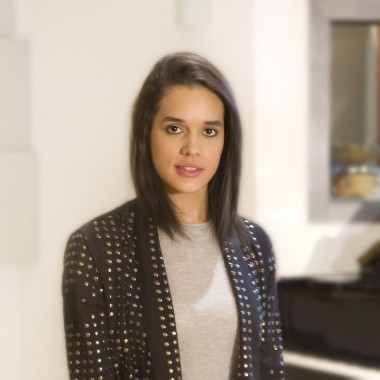 Born and raised in NYC, Aviane comes from a family of music. From her father having his own band to a uncle who is the top pianist in the Dominican Republic, Aviane has found her passion for both audio engineering and music production. After years of self teaching, she decided to go to the New York Audio Academy at Engine Room Audio to further her knowledge and improve her craft. Her tenacious work ethic, experience in the music and fashion industries have allowed her to build a strong relationships and a respectable network.
SELECTED DISCOGRAPHY: Angela Yee's Lip Service, TaxStone, Combat Jack Show, Friend Zone, Red Light Special, The Premium Pete Show.
Jeet Suresh Paul
Operations Manager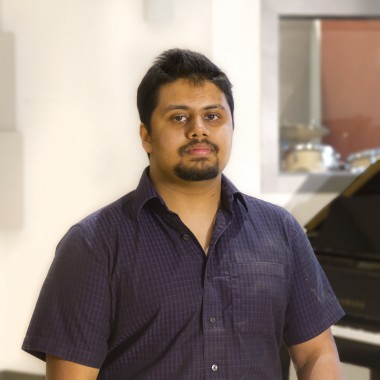 Jeet took his first piano lessons at the early age of 3 and has been indulged in music ever since. He has performed and recorded with multiple rock and metal bands throughout the years, playing instruments including drums, bass, guitar, piano and vocals. Music soon led into a heavy interest in the production side of the process and since 2008, Jeet has been involved in recording/mixing/mastering/producing songs. He was assistant mastering engineer for Mark Christensen from 2014 to 2015, during which time he assisted on multiple major R&B, rap and hip/hop records. After receiving his Masters in Music at NYU, he has fully immersed himself in the music scene, both as an engineer and a musician.
SELECTED DISCOGRAPHY: 50 Cent, G-Unit, Trey Songz, Ryan Leslie, Mr. Probz, Talib Kweli, J'Ax, Ester Dean, The Rooks, The Saints of 35th Street, Firesign, Meaxic, Libricide, The Britanys, Basement Jaxx.
Andy VanDette
Senior Mastering Engineer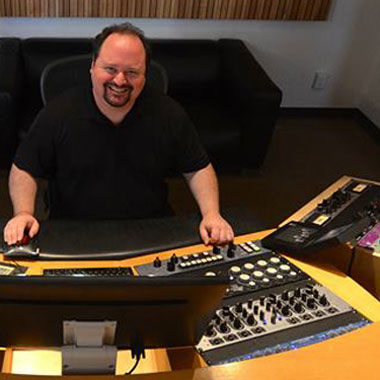 Andy VanDette came to Engine Room with a long track record of mastering excellence. Starting in mastering over 30 years ago, he brought a wealth of experience. After 2 years at Engine Room, he has continued that success, with charting and award winning projects, from Sevendust (#13 debut, Grammy Nom), Devin Townsend (#5 debut, Juno award winner), Matthew Good (#12 Canadian album, Juno nom), Hands Like houses (#3 debut), Wiz Kahlifa, Devour the Day, Thank You Scientist, and other artists from around the world. Andy has spoken at audio schools, AES conventions. Interviewed for the New York times, Ars Technica, SonicScoop.com, MusicPlayers.com, Joey Sturgis Forum Podcast, and presented "Friends Don't Let Friends Press Bad Vinyl" at SXSW 21015.
SELECTED DISCOGRAPHY: The Beastie Boys, David Bowie, Whitney Houston, Kid Rock, Skillet, Metric, NeedToBreathe, Porcupine Tree, Steven Wilson, Dream Theater, the Rush catalog, Uncle Kracker, Rush, Deep Purple, Porcupine Tree, Sevendust, Matthew Good, Devin Townsend, Paul Gonzo, Framing Hanley.
Dan Millice
Mastering Engineer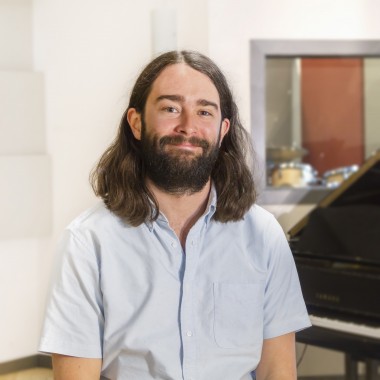 Considers himself an expert mastering in all genres of music. His experience, personality, and knowledge in the mastering craft along with his skills using world-class analog and digital mastering tools is what makes his service valuable.
SELECTED DISCOGRAPHY: French Montana, Kanye West, Nas, A$AP Rocky, 50 Cent, Trey Songz, Kirk Knight, Mick Jenkins, Joey Bada$$, Julian Lage, Chimaira, Hella, Al Green.
Gabe Mg
Mixing Engineer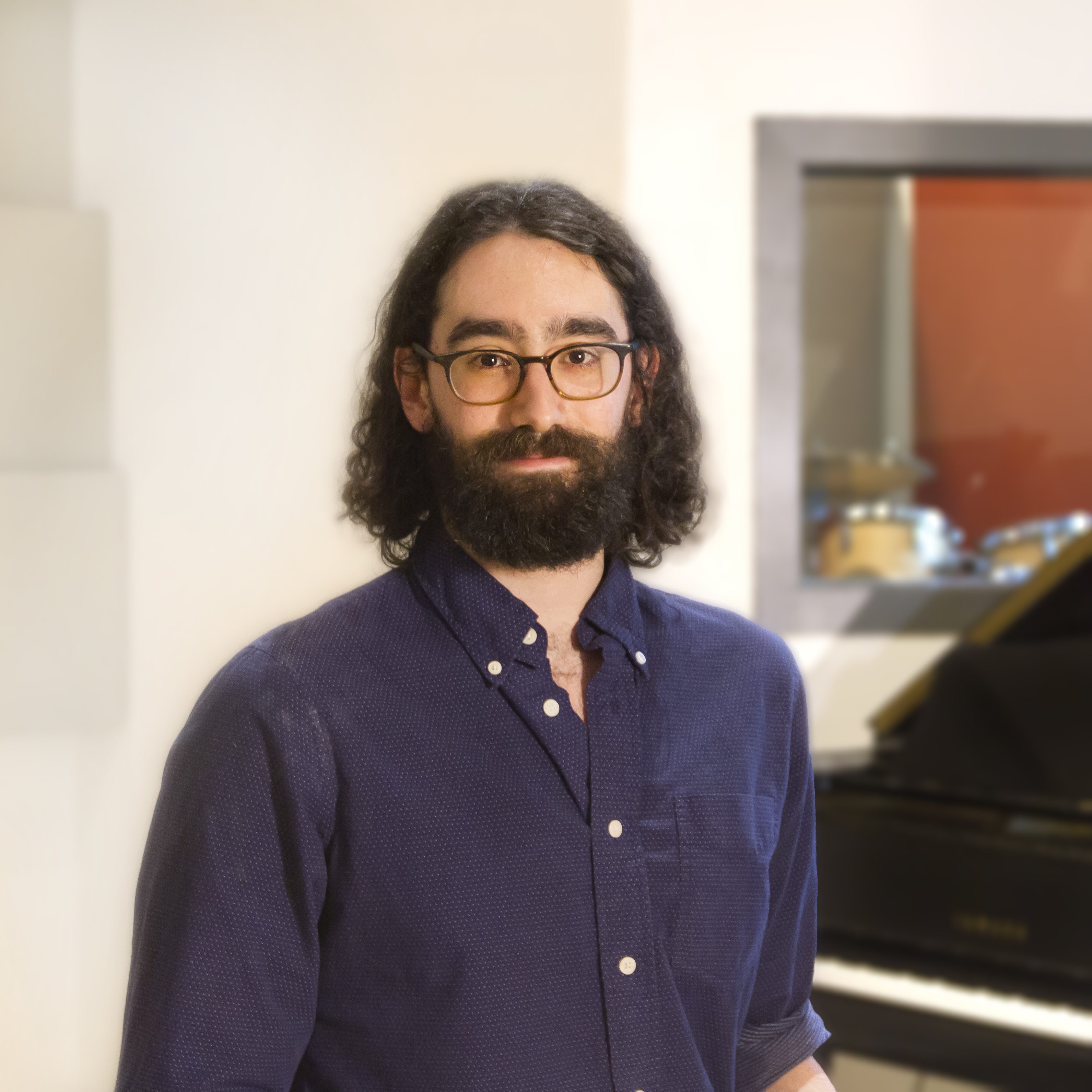 Gabe MG combines creative passion with knowledge gained from years of experience. Born in New Haven, Connecticut, Gabe grew up playing both guitar and saxophone while listening to hundreds of classic records. His collaborative and creative approach allow him to work day to day on multiple genres and styles, driven by a passion for music and mixing. He is currently one of the most in-demand mixing engineers in NYC, jumping from genre to genre with no end in sight.
SELECTED DISCOGRAPHY: 50 Cent, Mobb Deep, Trey Songz, Chris Brown, Young Thug , SZA , Angel Haze, Dark Sister, French Montana , Spires, Chad Hugo (The Neptunes).
Daniel Sardi
Engineer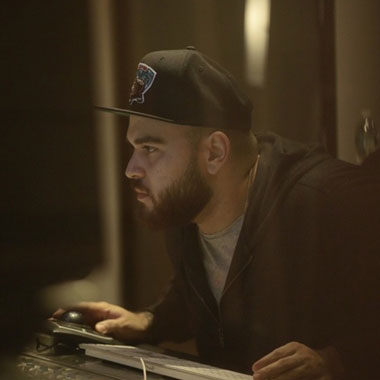 When you fuse a deep love for music with the passion and drive to succeed you come across success stories like Danny Sardi's. He started as a Drummer to various bands in HS, turned to production, became an SAE honor roll student, and is now one of the leading Engineers at Engine Room Studios with notable accolades such as major recording and mixing credits on Ryan Leslie's latest release MZRT. Its evident that his dedication and tenacious work ethic come as natural as his ability to create, perform, and elevate any piece of music he touches.
SELECTED DISCOGRAPHY: Rakim, Russel Simmons ,Big Daddy Kane, Trey Songz, Prodigy/ Mobb Deep, The Rooks Band, G-UNIT, Talib Kweli, Pharoahe Monch, Ludacris, Rae Sremmurd , Ryan Leslie, SZA, Sean Paul.
Lee Wiggins
Engineer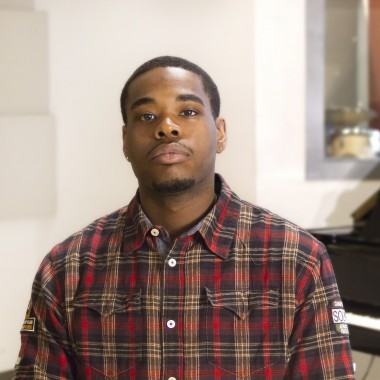 Better known as Preme is a New York native, raised on Long Island. His interest in music started as a child teaching himself the drums. Taking the interest in music further he finished a 2-year Audio Production program in High School, which led him into Boston, Massachusetts where he received a BA at New England Institute Of Art in Audio Engineering in 2011. Now he has found a home at Engine Room working with some of the best talent there is.
SELECTED DISCOGRAPHY: G-Unit, Queen Latifah, Rae Sremmurd, Fred Da Godson, Rowdy from (GS9),Young Dolph. Chedda Da Connect, Chinx Drugs, Sza, Desiigner, The Rooks Band etc.
Michael Bader
Engineer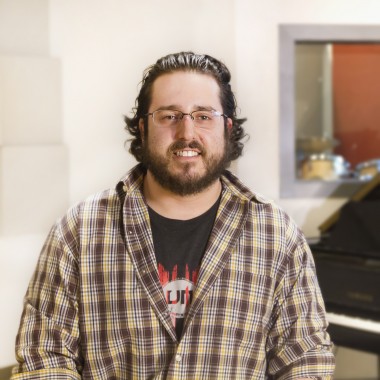 Michael has always passion for music and has been playing and writing since a young age. While in college at the University of Delaware, he gained an interest in a wide variety of genres both playing and listening. An ear for detail led him to begin work as an audio engineer and become an honors student at SAE New York. Currently Michael works primarily as a tracking and mixing engineer, with a penchant for blues, jazz and funk music, and also teaches lessons based on the RRF curriculum at Engine Room Audio.
SELECTED DISCOGRAPHY: Mike Stern, Donnie Mcaslain, Sean Pelton, Bennet Pastor, Ryan Leslie, The Rooks, Justina Valentine, Michael Carr, Kevin Woods, J. Lamour, Daniel James & The Loveless, Thaddeus Anna Greene.
Troy Landry
Engineer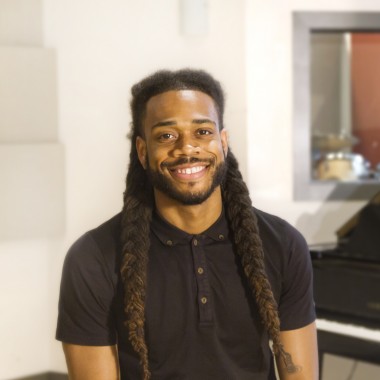 Self-producing artist/songwriter, engineer and aspiring Producer. He has been with Engine Room Audio since June of 2014, mainly focusing on new artist development and creative direction, while sharpening skill sets on the back end. Troy has a unique, unbiased ear for new, innovative, modern style's of music and is eagerly inspired to work with anyone passionate about their craft.
SELECTED DISCOGRAPHY: Angela Yee's "Lip Service", Charlamagne tha God and Andrew Schultz's "Brilliant Idiots", Kid Fury and Crissle's "The Read", Ice T's "Final Level", "Fan Bro's", "Just Sayin'", "Combat Jack", "Tax Season", Kristine Mills, Isaiah Insomnia.
Samir Karam
Engineer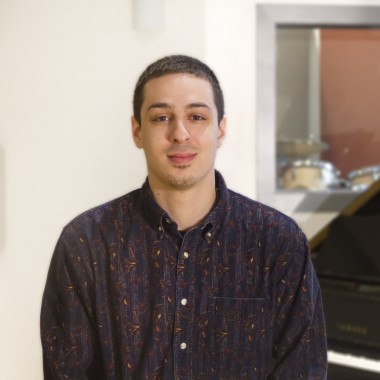 Hailing from College Park, Maryland, engineer/producer Samir Karam joined our team in 2013. As Head Engineer for Loud Speakers Network, Karam has his hands in the ever-growing podcast community with shows regularly featured on iTunes Top 10, CNN, the New York Post, and reaching over 50 million listens to date, with clients including Russell Simmons, LL Cool J, Spike Lee, and Young Jeezy. Also a proficient tracking/mixing engineer, Karam brings with him a swift artfulness to every session.
SELECTED DISCOGRAPHY: The Read, Combat Jack Show, Tax Season, Final Level Podcast, Red Light Special, Friend Zone, Fan Bros, Just Sayin', A$AP Ferg, Ryan Leslie, Prinze George.